YOGA RETREATS AND SPORTS OUTINGS
Břežany Farmhouse is the ideal place for relaxation and sports, lending itself perfectly to yoga retreats, meditation or dance workshops. The tastefully renovated premises retained the original atmosphere of a quaint country house while offering all the comforts of modern life.
UNIQUE ENERGY, PEACE AND QUIET
If you decide to host your relaxation or sporting stay with us, you are guaranteed to get the privacy and peace of mind you are looking for. You can practice yoga on the vast grassy grounds, meditate and rest under majestic trees, use the oak-floored hall or garden for dancing between blossoming trees without being disturbed by anyone.
You can also enrich your stay with us with an unforgettable dining experience. Our chef Václav will be happy to prepare meals exactly to your liking, including healthy, dietary, vegan or vegetarian dishes.

COSY ATMOSPHERE AND HIGH-QUALITY EQUIPMENT
Our farmhouse can accommodate 30 people (with extra beds, up to 37). Suitable for dancing, yoga, or other indoor activities, the oak-floored hall can accommodate between 20 to 40 people.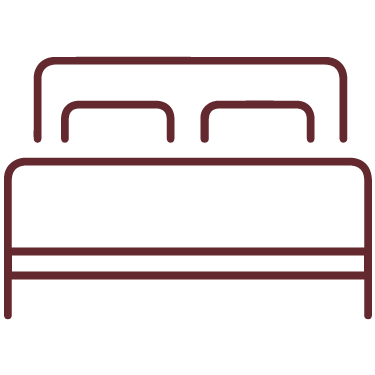 ROOMS
9 double rooms and 3 rooms for four people with a sleeping gallery. Some rooms come with extra beds. All the beds come with high–quality mattresses and rustic linen sheets. The rooms are furnished with comfortable armchairs and offer enough storage place.
To pamper the birthday person or newlyweds, we can arrange a special night with luxurious products in one of the rooms. Each room has a private bathroom with a massage shower, sink and toilet. Towels are provided.
All of our rooms have rustic wooden floors treated with natural wax or oil. The house is equipped with central heating.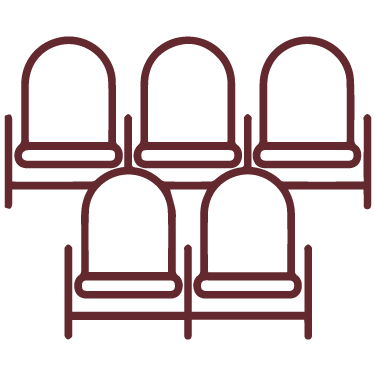 CONFERENCE HALL
The multi–purpose spacious hall (80 square metres) with wooden flooring is a stylish place for festive lunches, dinners, banquets, dancing or board game nights. It sits 45 people and is equipped with a wood burning fireplace, built–in sound system, data projector and screen. We can, of course, decorate it to your liking. Since the farmhouse is located in the middle of a quiet village, noise restrictions must be respected: music can only be played in this room and the volume must be lowered after 10 pm.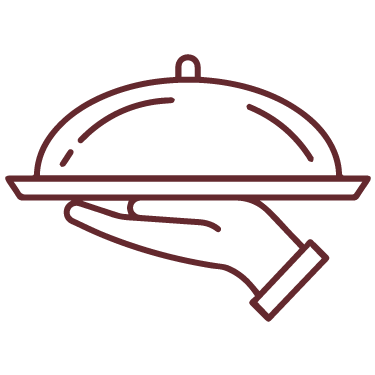 DINING HALL
The open kitchen is connected to the dining room (lounge) with a wood burning fireplace, 30 seats (in various arrangements) and a children's play area.
—>Náš kuchař Václav Vám připraví jídlo podle Vašich představ a zajistí kompletní catering.<—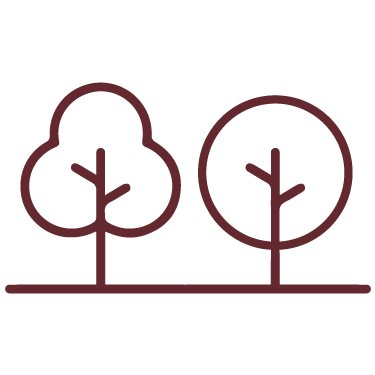 GARDEN
The spacious grassy courtyard and other outdoor areas are hidden from the curious eyes of passers–by and offer plenty of space for various activities. You can use the summer roofed terrace, playground, climbing frames, table tennis, darts, trampoline, or play pétanque. Bikes, strollers, and motorbikes can be stored in a lockable storage room.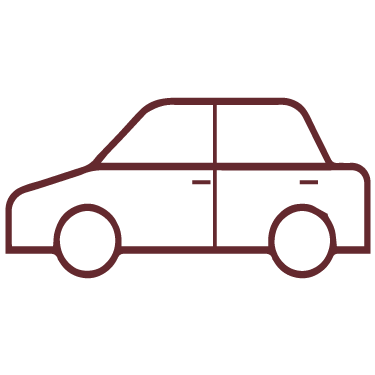 PARKING
Free parking is available in the enclosed courtyard.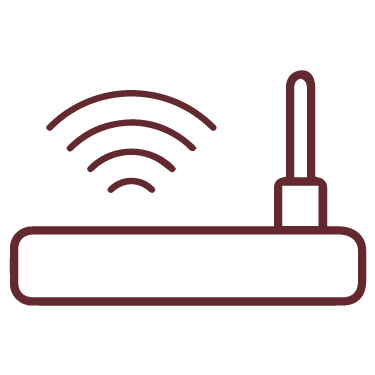 Wi–Fi
Wi–Fi is free of charge in the entire place.
YOGA RETREATS AND SPORTS OUTINGS
WOULD YOU LIKE TO ORGANISE A YOGA, DANCE OR MEDITATION RETREAT IN BŘEŽANY?
Even though we do not run a restaurant at the farmhouse, we can enrich your stay with an unforgettable dining experience. Share with us your culinary preferences and our chef will present you with a bespoke menu.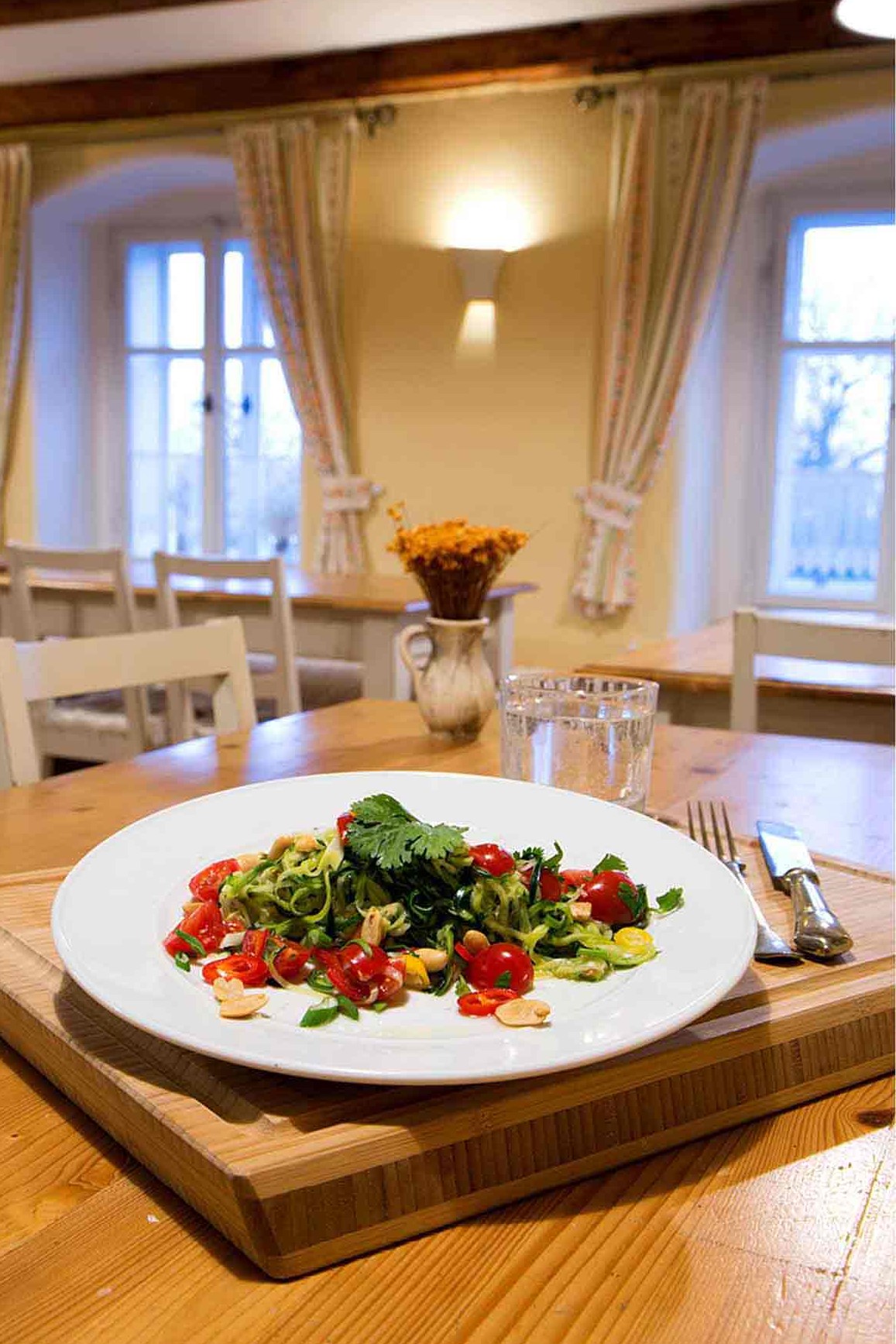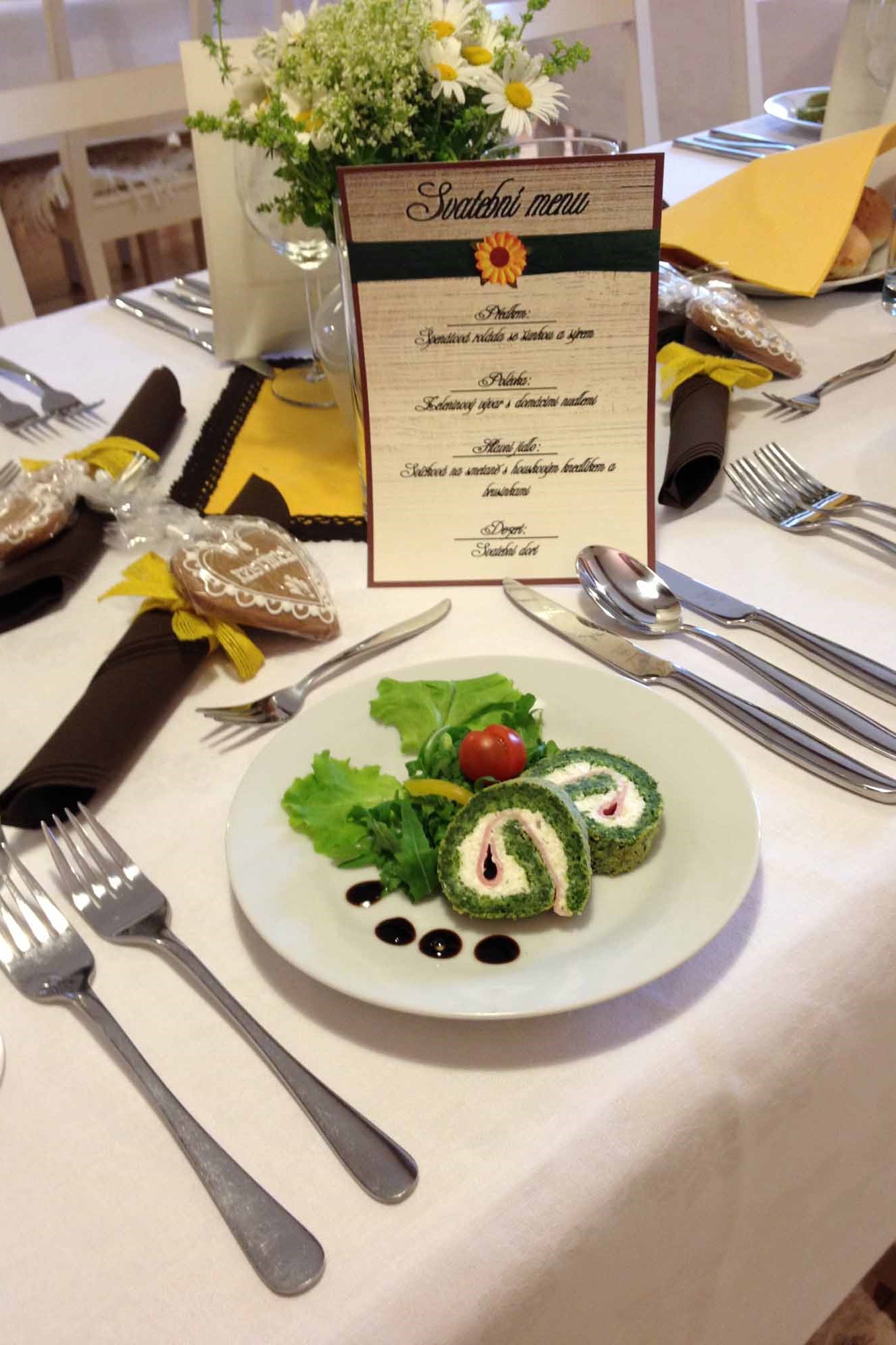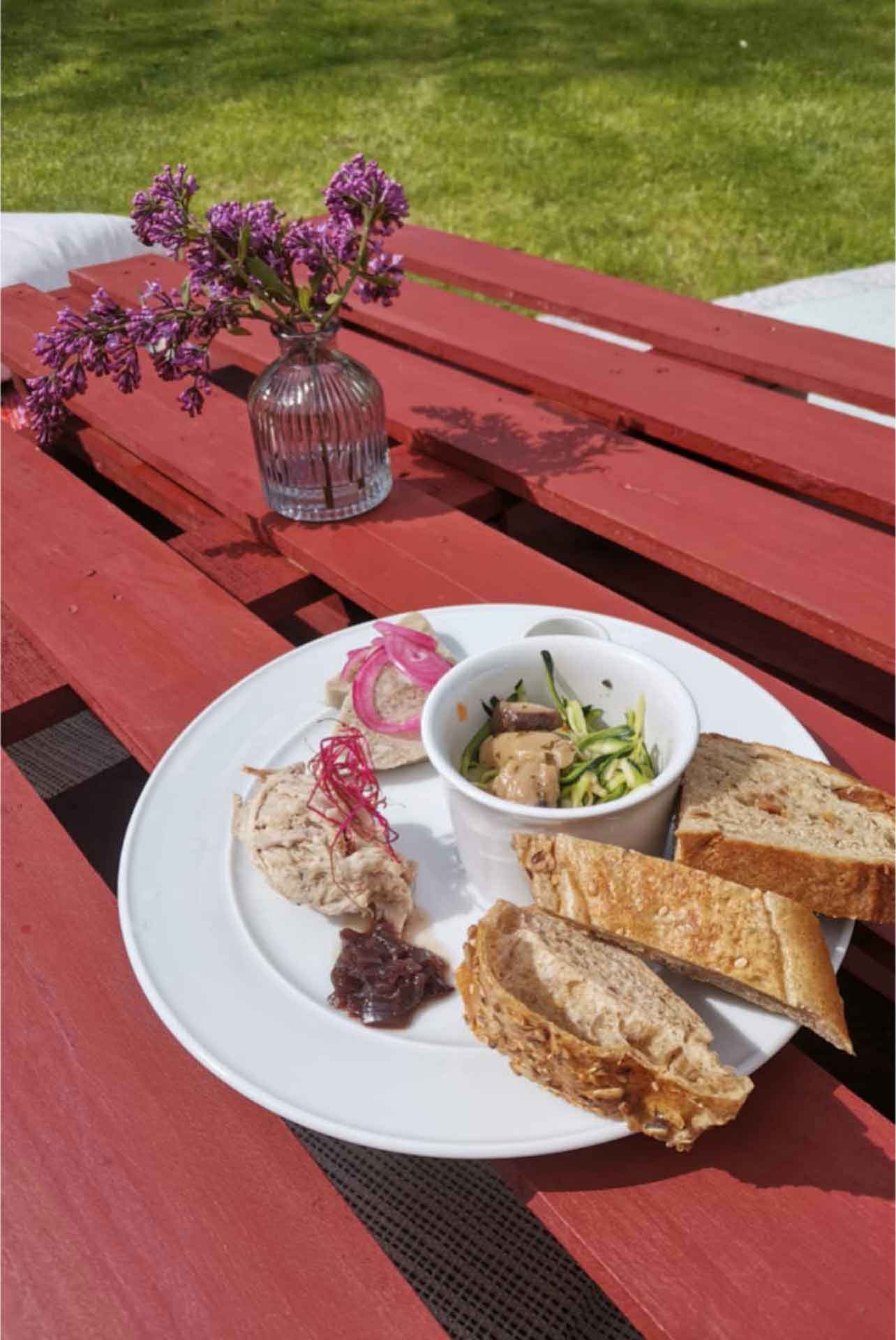 "During our yoga retreat at the Břežany Farmhouse, we had everything we could have wished for. The rooms were homey and tastefully decorated. The whole environment of the farmhouse was also cosy and clean. The kitchen was adequately equipped, as was the cellar with groceries and supplies that the owners had prepared for us. I want to particularly appreciate the approach of the owner, Mr. Kavan. He was very professional from the beginning and very friendly, open, and relaxed when we met in person. I highly recommend accommodation at Břežany to everyone, you will feel literally at home there. Just like we did."
– Magdaléna Nguyenová
"We chose the Břežany Farmhouse for a weekend meditation retreat. Everything was just the way we wanted. The place is beautifully rebuilt, but it still retained the spirit of the original rural house while offering all the comforts of modern accommodation. We appreciated immensely that the house was heated with wood – the feeling is completely different from places that are heated using gas or electricity. The village is perfectly peaceful and quiet, ideal to escape from the hustle and bustle of the city. I also really appreciated the professional and prompt communication with the owners while I was planning the whole event and also their care during our stay. We would love to return.
"
– Tereza Cíchová (www.vedskameditace.cz)
"I'm so glad we chose your farmhouse. All the participants of our course were delighted with the place, and we have never experienced such a peaceful and clean space for our spiritual practice. We were also delighted with the space for creating mandalas and I have a lovely memory of practicing in the courtyard on grass by the walnut tree. Our tutor from China was also enthused by your place."
– Zuzana Dvořáková
Enrich your stay with us with a horse-riding experience or beauty treatments and relaxing massages. Both adults and children can have fun playing darts, pétanque, croquet and many other available games. Guests can relax in the infrared sauna with a relaxation area.
There are a number of places to visit and fun activities to plan for in the surrounding area – you can go hiking, cycling, horse riding, or fishing.