Břežany is located in the Central Bohemian Region, 20 kilometres southwest of Rakovník.
The beautiful natural setting of the Křivoklátsko Protected Landscape Area and the Jesenicko Nature Park offers many opportunities for hiking or cycling, fishing, swimming in the ponds, picking mushrooms in the surrounding forests or tennis matches at nearby clay tennis courts. You can also visit several small breweries, the medieval castles of Křivoklát, Krakovec, and Krašov as well as a number of prominent Baroque jewels built according to the design of Jan Blazej Santini – the monasteries of Plasy, Mariánský Týnec and Kladruby.
The small village square in Břežany has an asphalt playground, and a typical rural pub while another family pub is located on a nearby farm. Grocery shopping is possible in the surrounding villages and towns – Kožlany 3.5 km and Čistá 2.5 km far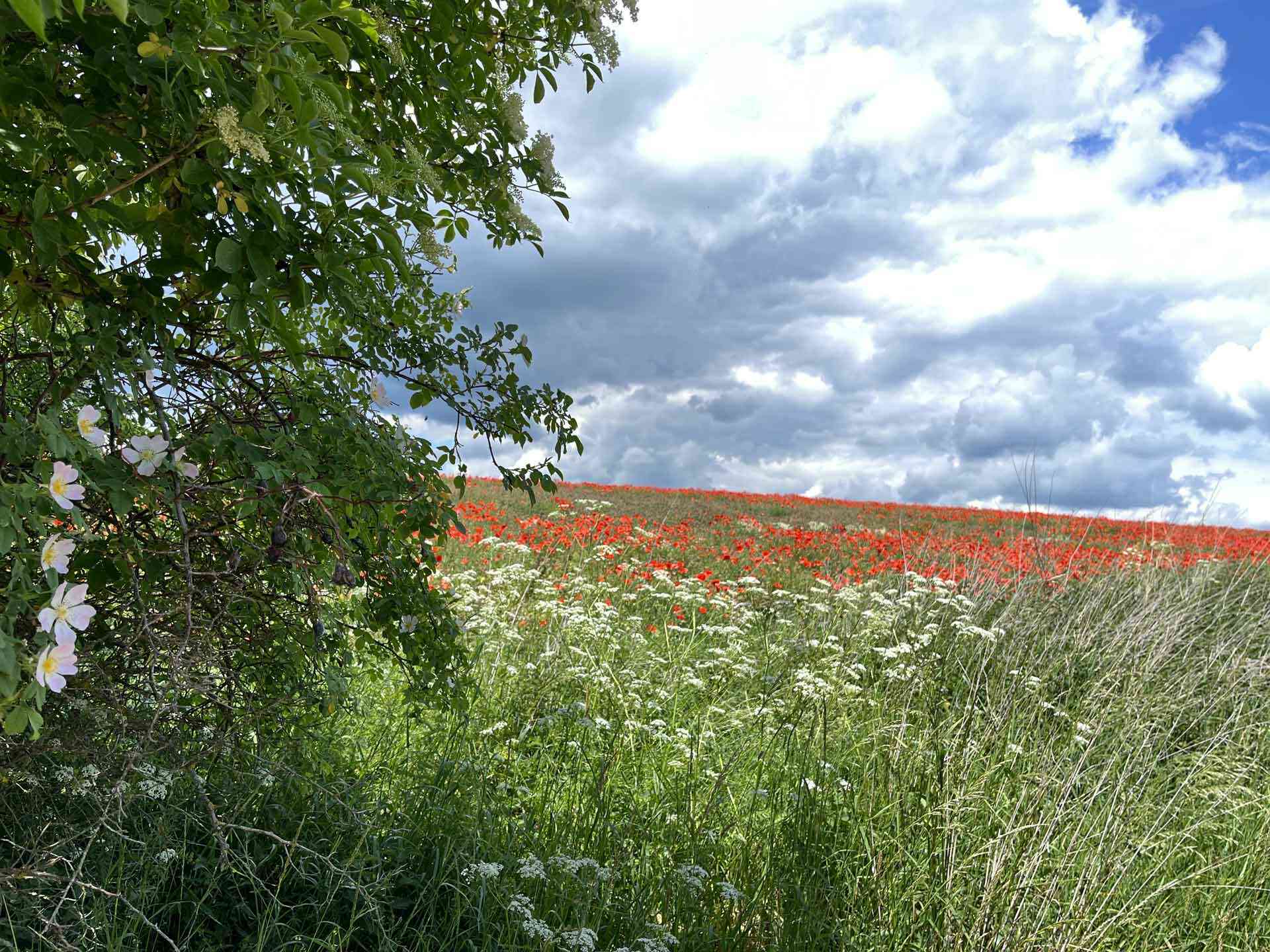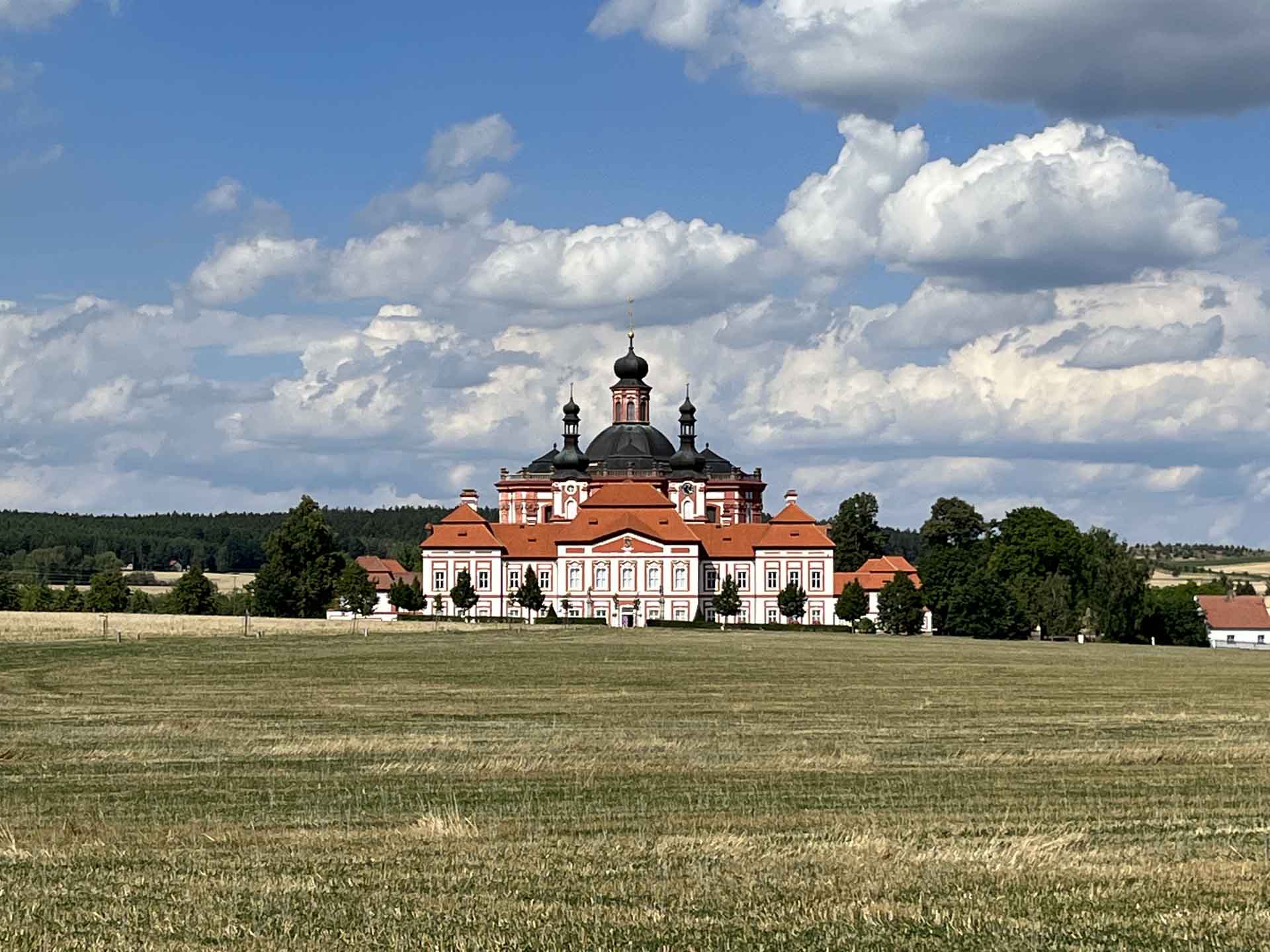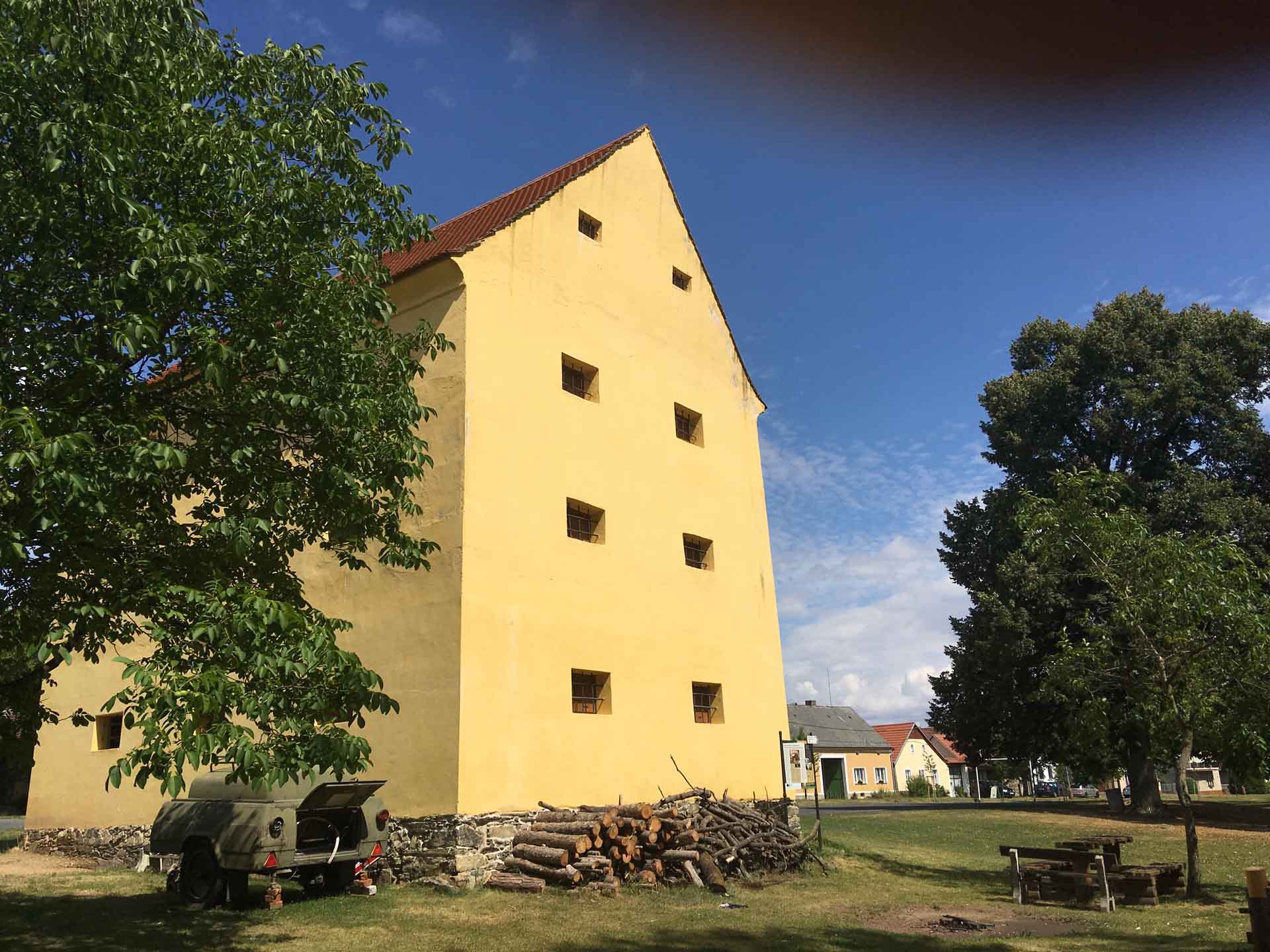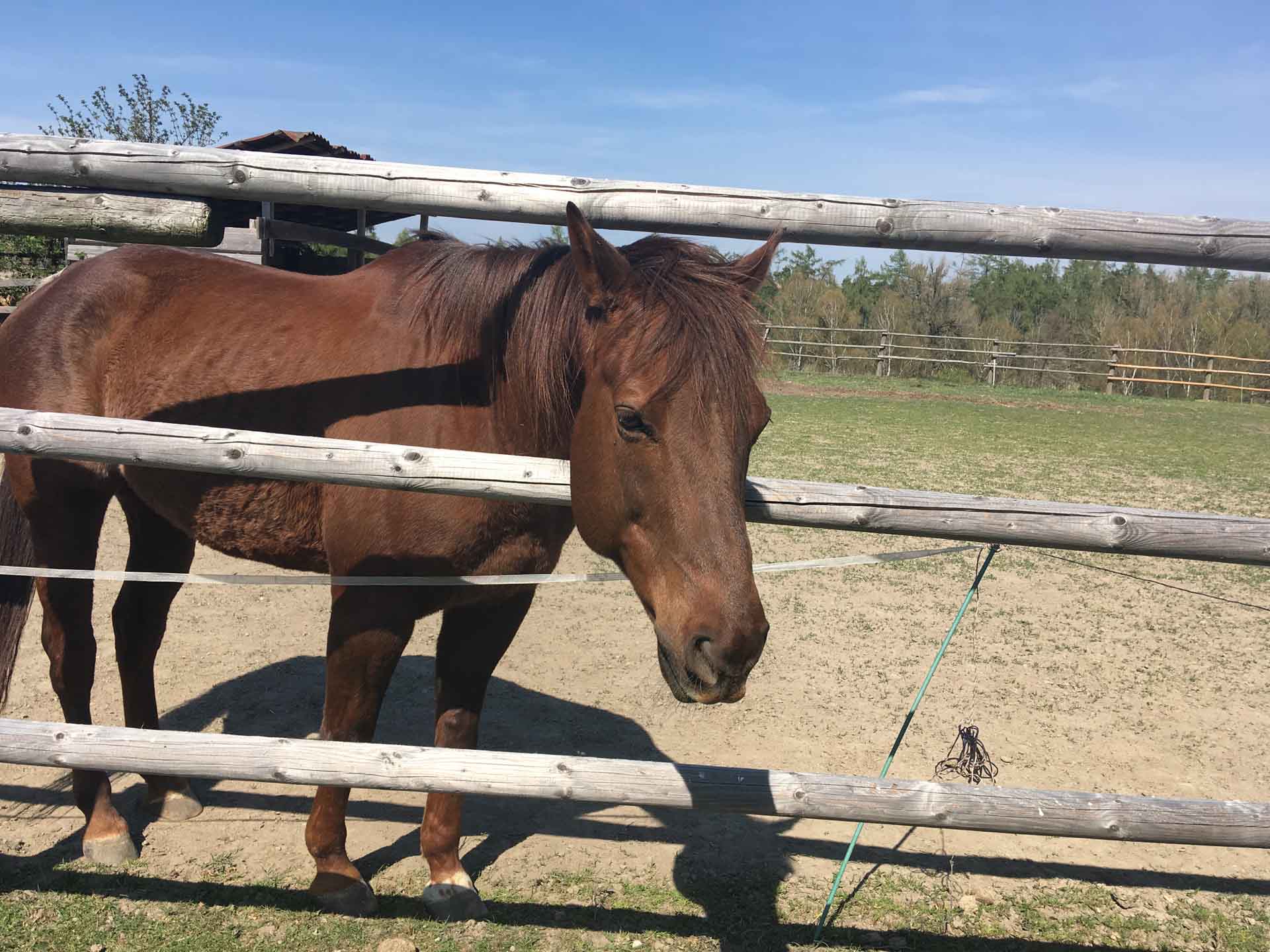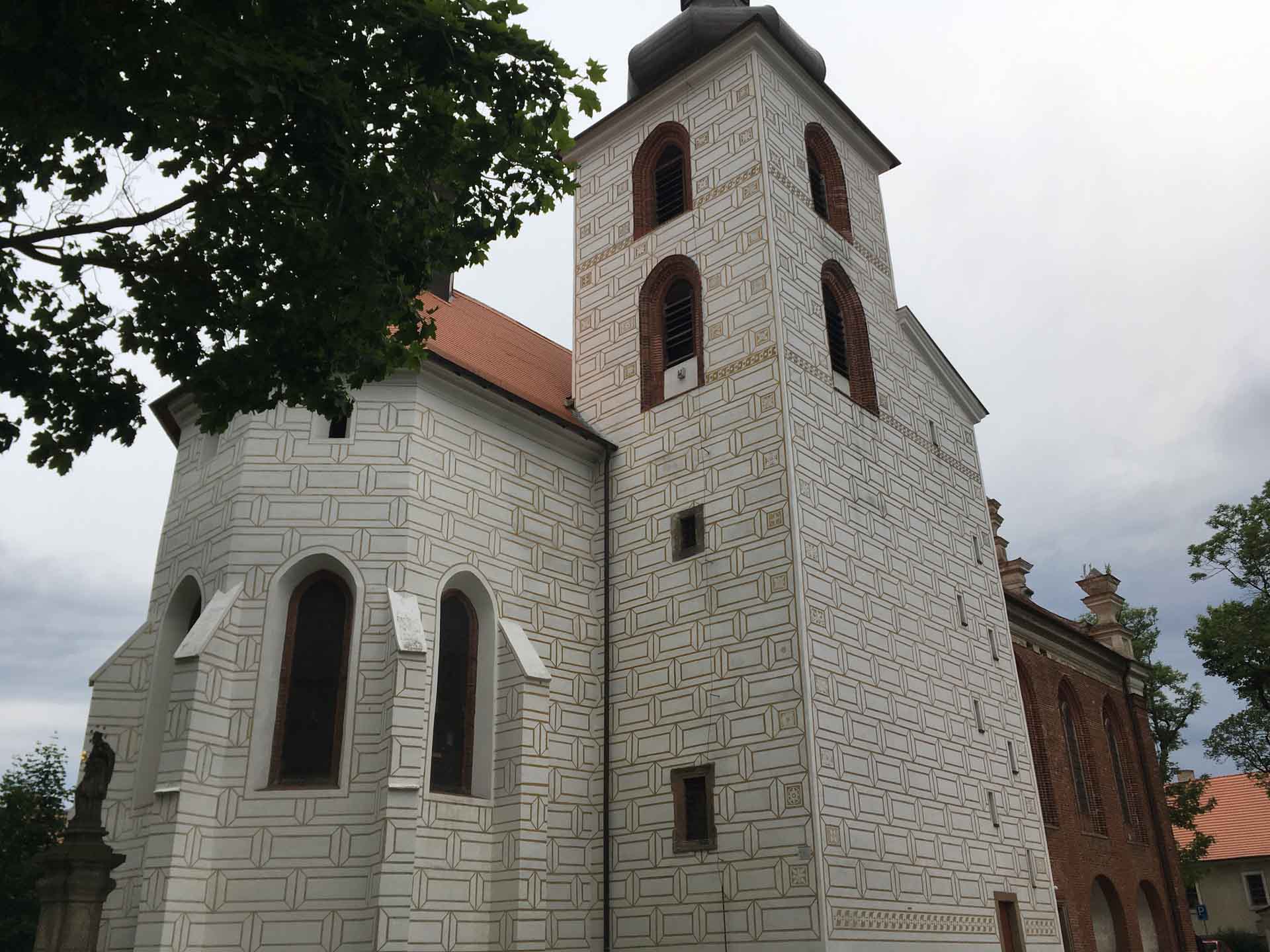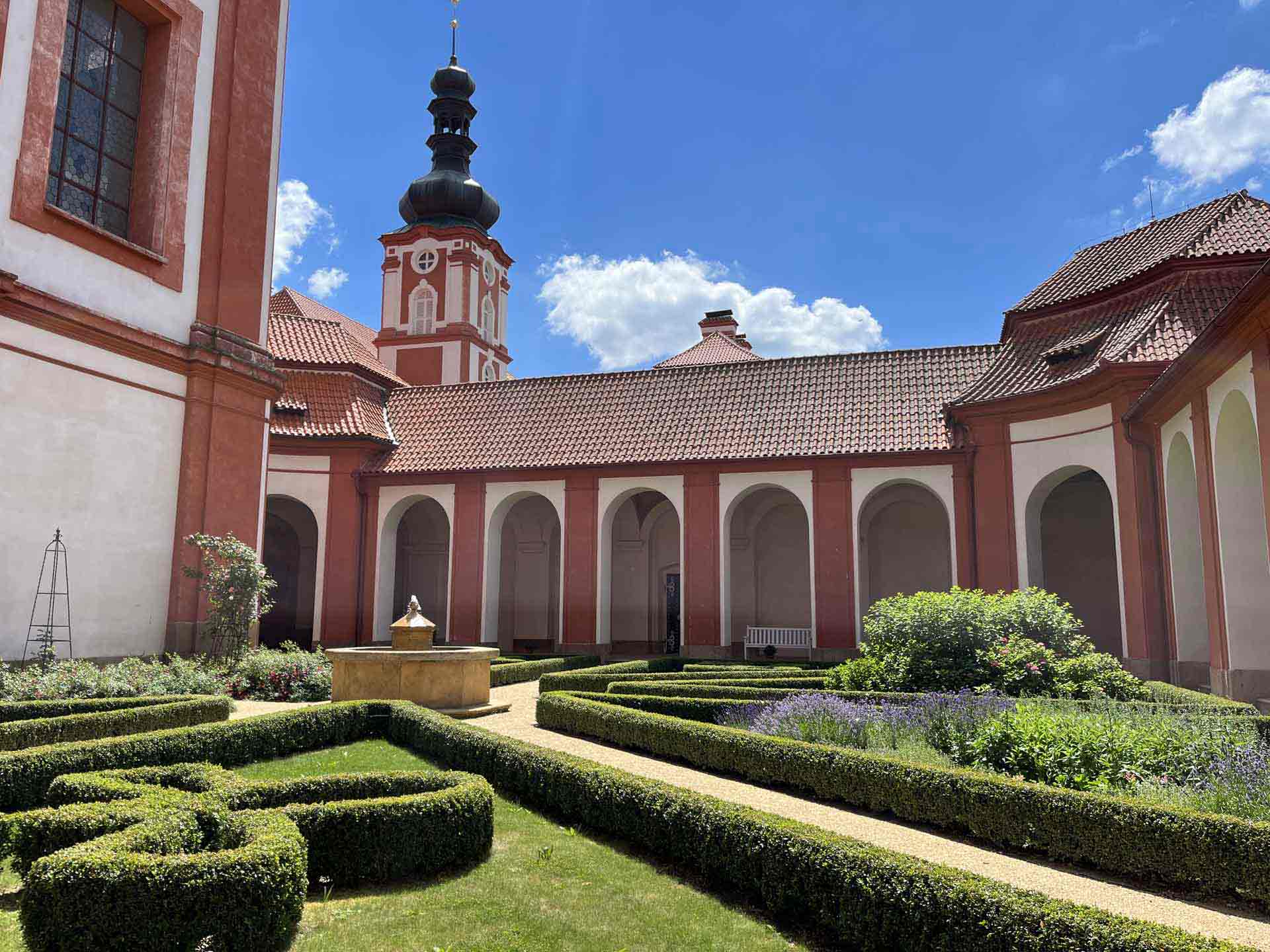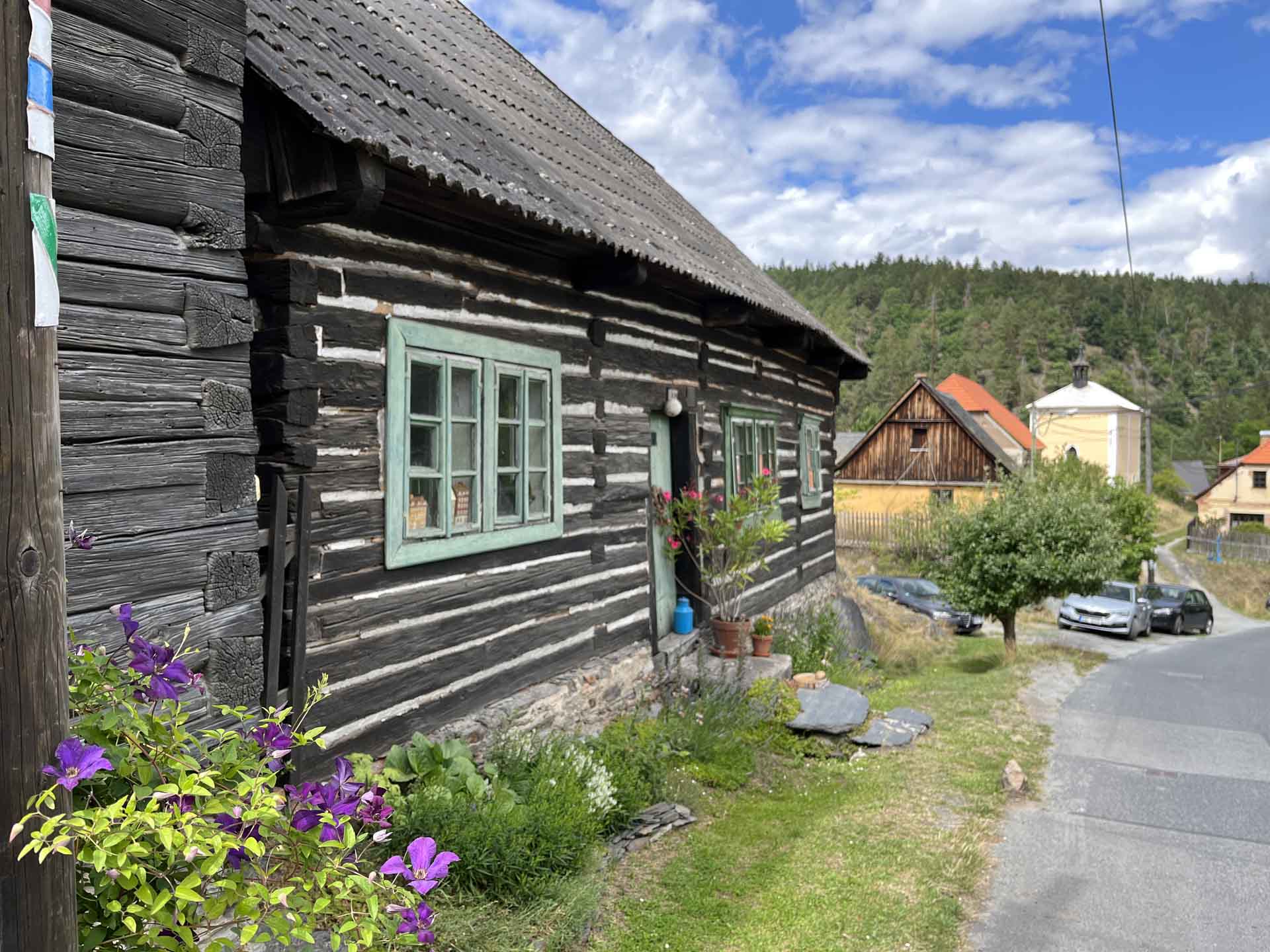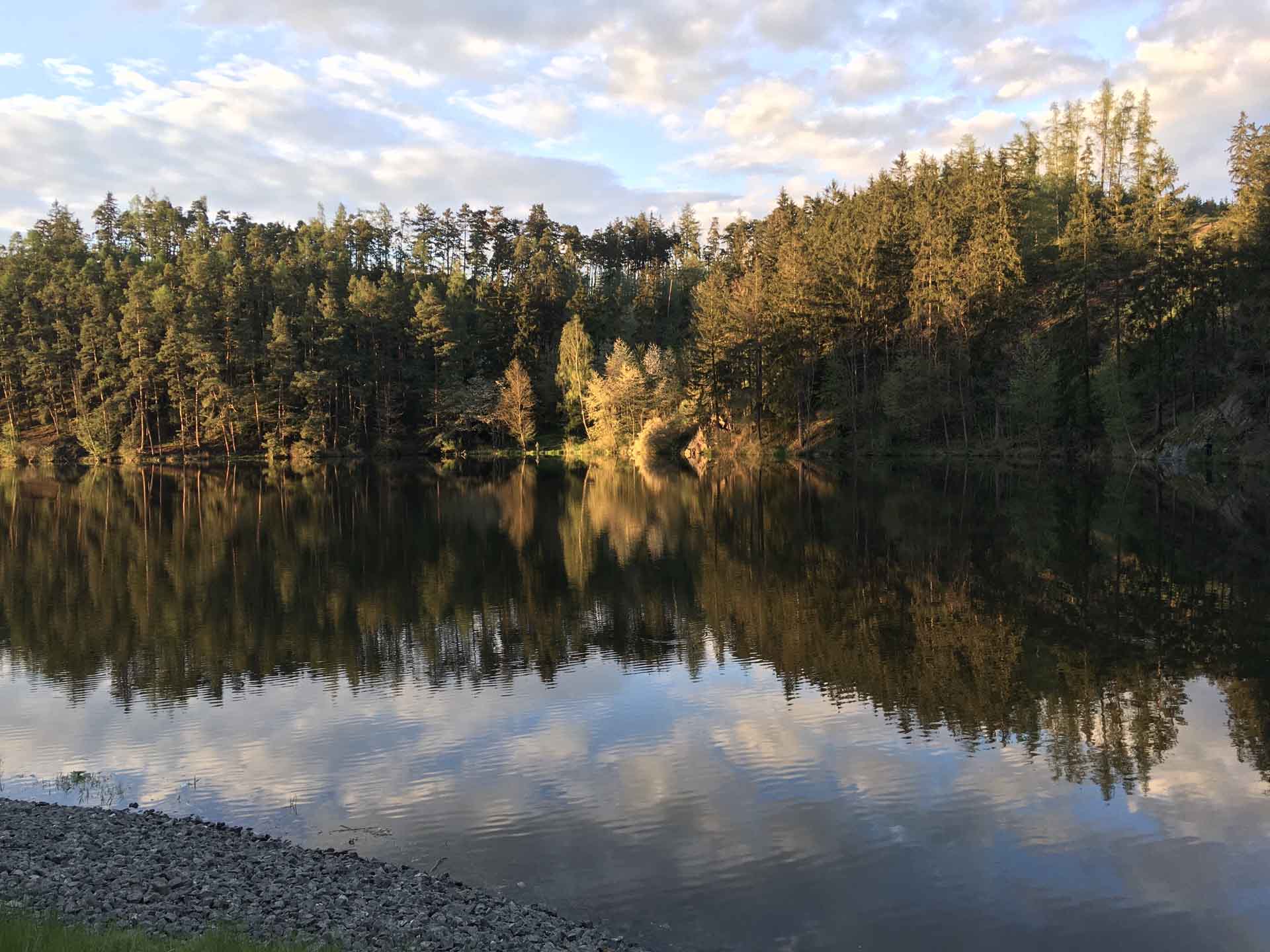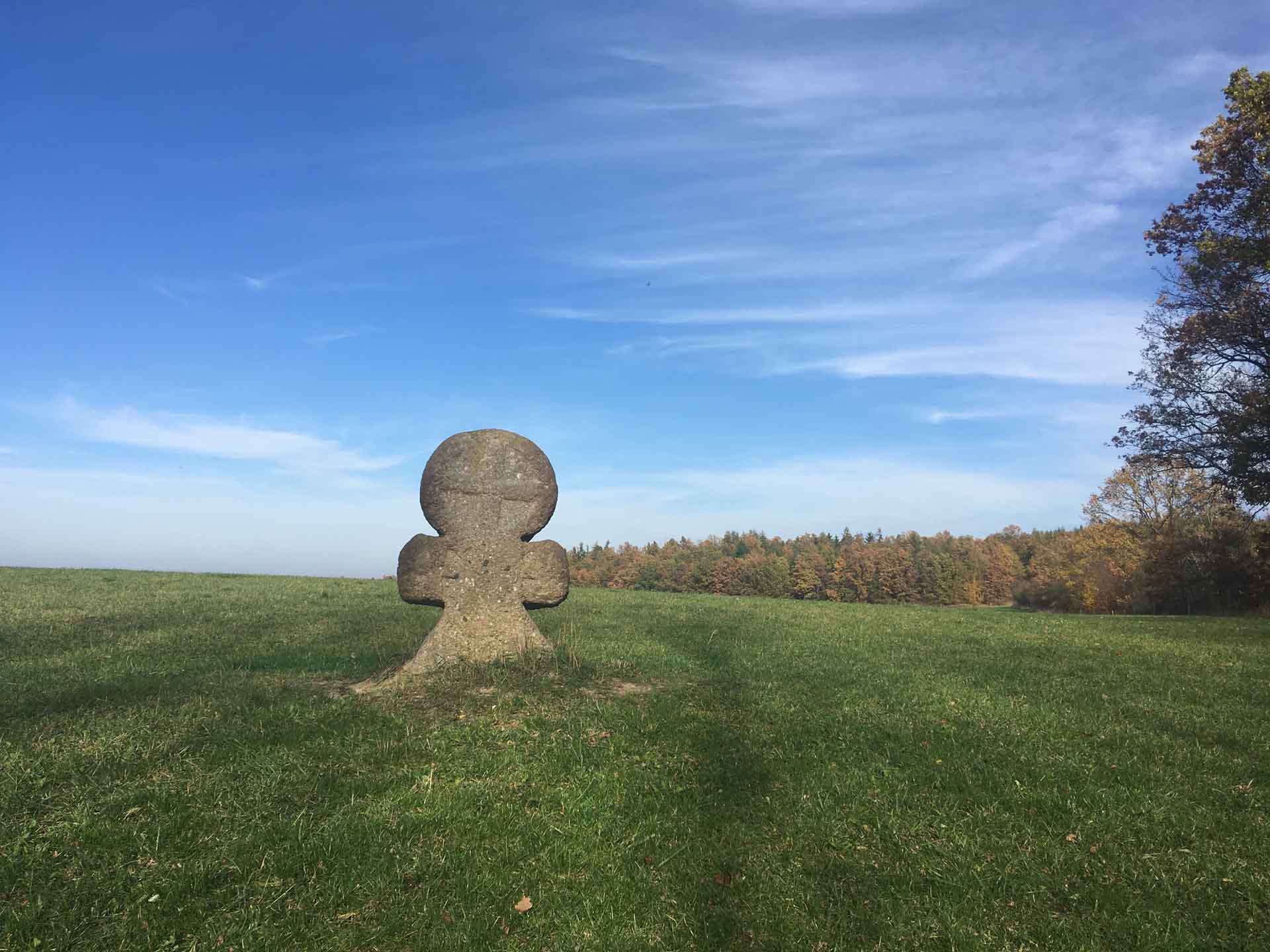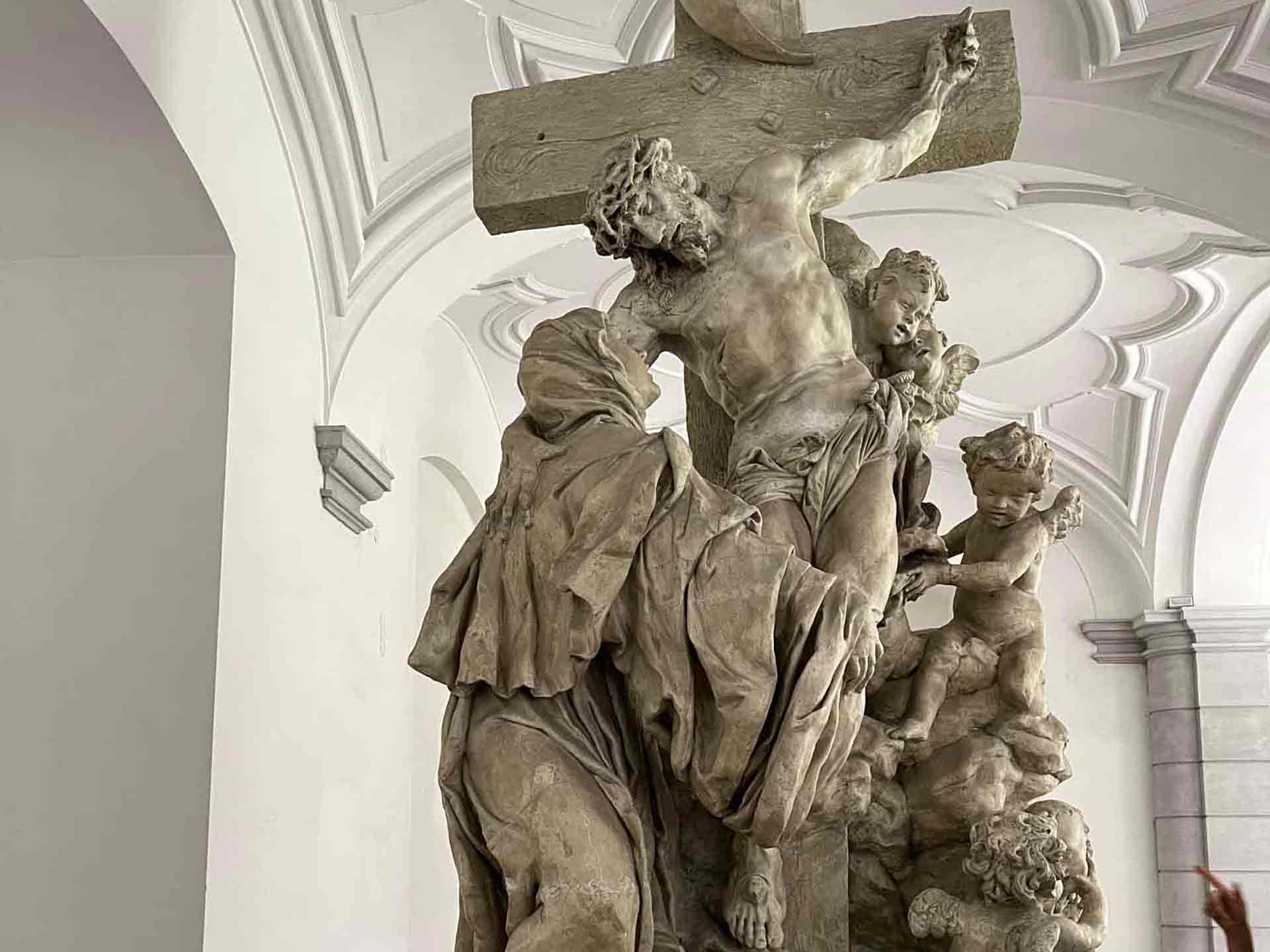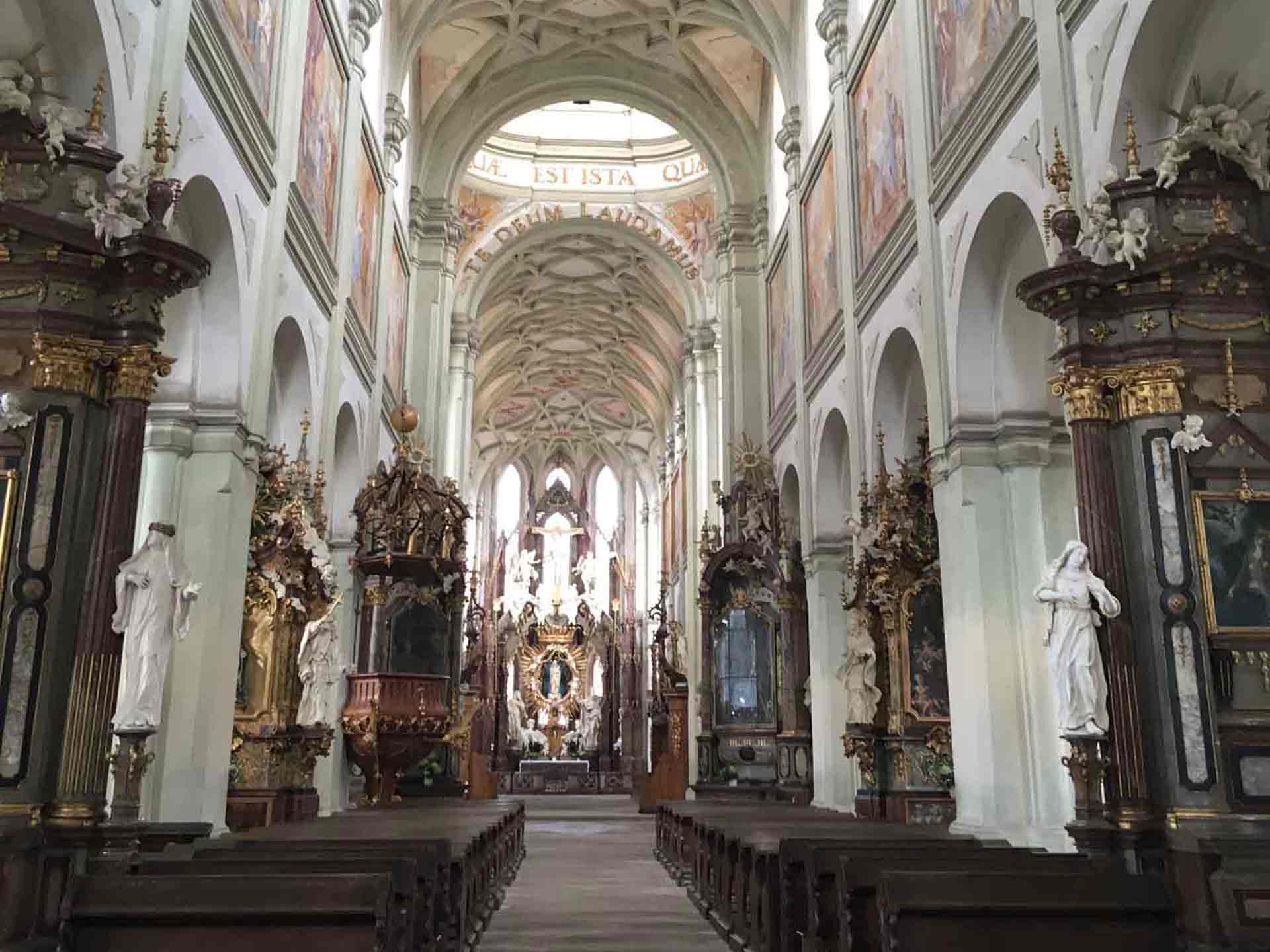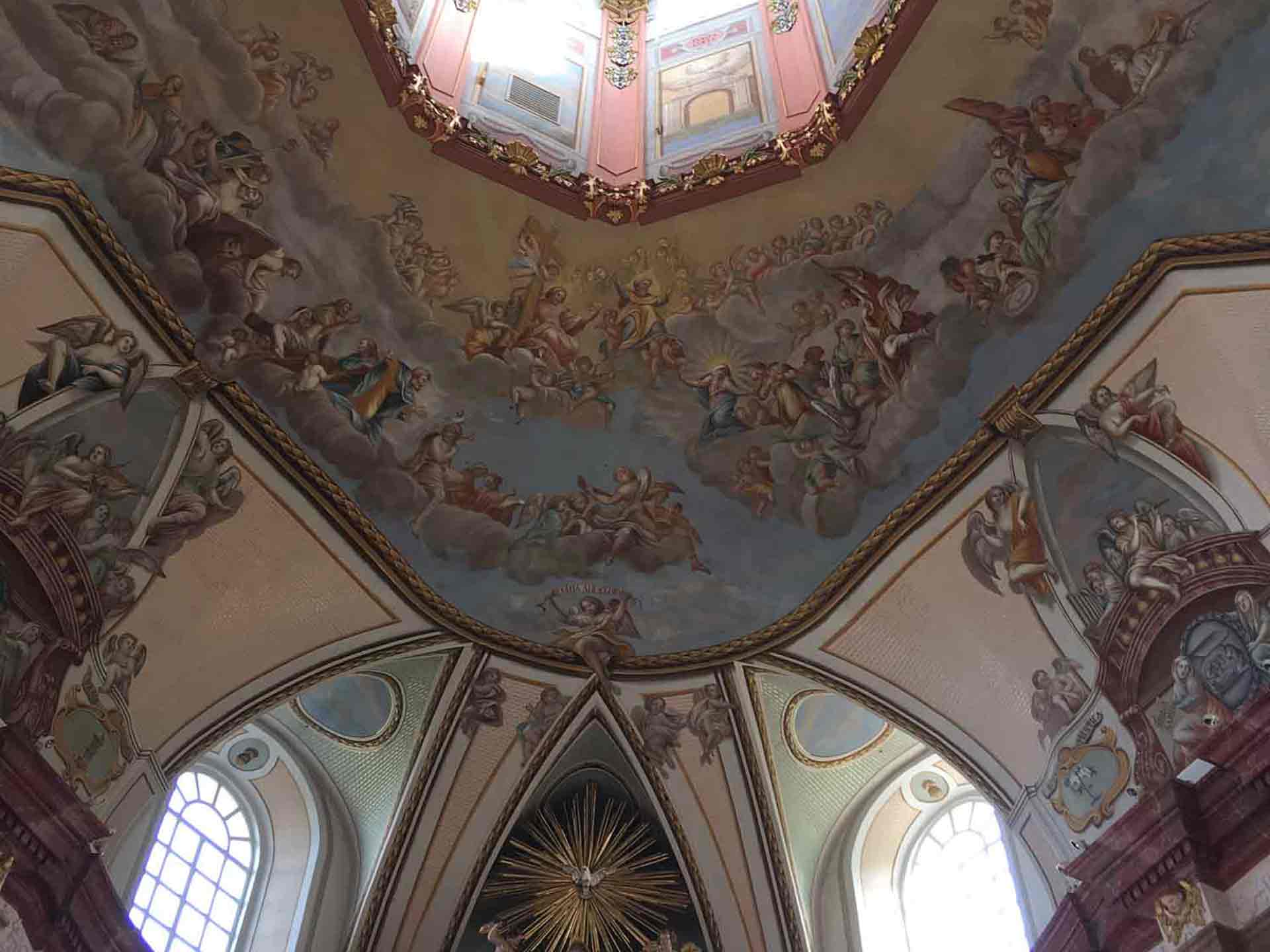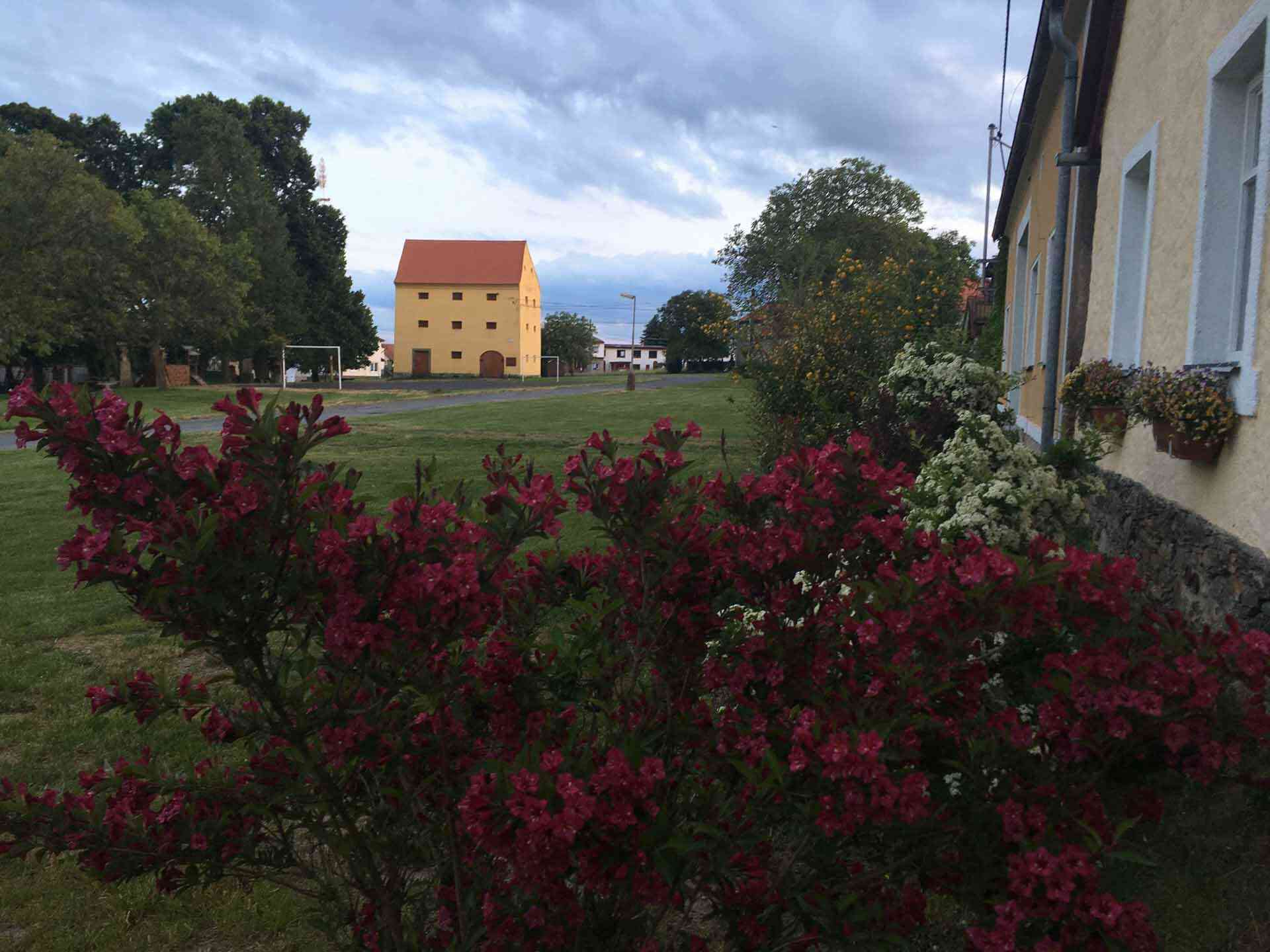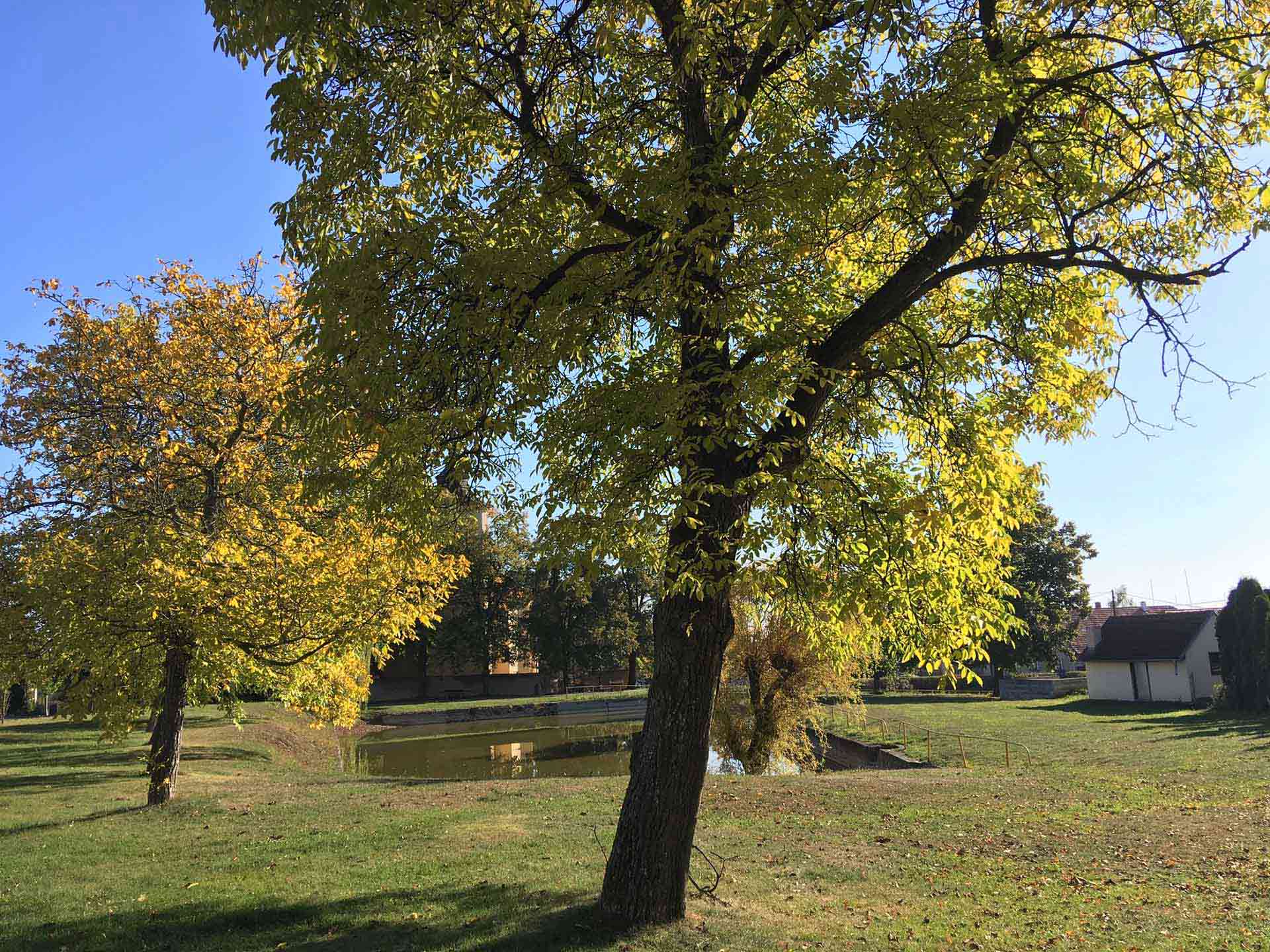 WOULD YOU LIKE TO BOOK A STAY FOR YOURSELF AND YOUR FRIENDS AT THE  BŘEŽANY FARMHOUSE?
Originally built as early as in the 14th century, the church was demolished during the Hussite wars in the 15th century, rebuilt after 1560, only to fall into ashes again during the Thirty Years' War. In 1630, only a poor ruin remained. The church was given its present Baroque appearance in the first half of the 18th century and is today an important protected cultural monument. In recent years, the building has been gradually repaired thanks to funding provided by the Ministry of Culture, the Central Bohemia Region and the Municipality of Břežany. Guided tours are available on request.
In 1797, another landmark was added to the Břežany village square – a two-storeyed granary which served to store the grain rations paid by local farmers to the state. It was reopened after partial reconstruction in 2011 and tours are available on request.
Krakovec

– castle, a late Gothic masterpiece founded in 1381

Krašov

– castle from 1232 with a perfect view of the Berounka River

Mariánská Týnice

– monastery from the High Baroque period, foundation stone laid in 1711, now serves as a museum

Plasy

– monastery founded in 1144, since 1995 classified as a National Cultural Monument

Křivoklát

– one of the oldest and most important castles of Czech kings

Manětín

– Baroque chateau built in 1712 for the prominent Lažanský family

Týřov

– ruins of a medieval castle towering over the Berounka River dating back to 1249

Chyše – chateau dating back to the late 12th century with a brewery open to visitors
Kožlany – small town with a museum and historical Jewish cemetery, also known as the birthplace of the president of Czechoslovakia Eduard Beneš
Lužná

– small town with a railway museum, the largest of its kind in the country

Rakovník

– historical town that obtained the title of a royal town from king Rudolf II in 1588

Plzeň

– city of beer and historical underground open to visitors, ZOO

Rokycany

– water park with several pools, water slides and a sauna world

Kounovské řady

– mysterious stone rows surrounded by a 2 km long trail

Rabštejn nad Střelou

– quaint Czech town renowned for being the smallest town in Europe

Routes

– following the banks of the Berounka and Střela rivers – ideal for easy cycling and walking trips

Hedecko

– guided tours around farm animals, horse-riding trips, and a pleasant restaurant

Vožehák – nearby pond ideal for swimming or water activities with boat and pedal boat rental

Břežany village funfair

– with fun rides and carnival dancing

Easter farmers' market

– held at the Hedecko farm offers fresh produce direct from farmers, cheese, ceramic products, and pancakes

Traditional village-style evening

– on the occasion of Saint Martin's Day on 11 November, very popular among locals – an experience not to be missed

Christmas concert

– at the church of St. Margaret with famous artists and local children's choir
Witch Burning Night

– an annual Czech tradition held on 30 April with majestic bonfires meant to cast away evil spirits

Children's Day

– celebrated on 1 June with amusing activities that will entertain your little ones while you can relax and watch them from the farmhouse's nearby garden

Church Night – celebrated on 12 June with many places of worship opening their doors to the public, including the local church of St. Margaret