CELEBRATIONS AND WEDDINGS
Your wedding at our venue will be remembered for years to come. The farmhouse is not only a popular place for weddings, but also other important moments of your life, be it anniversaries, bachelor parties, or class and club reunions.
CEREMONY
The wedding ceremony can be held on the farmhouse premises, either outdoors, in the grassy courtyard, or indoors, in our stylish hall. You can also opt for the nearby church of St. Margaret, the renovated barn in the village square or the newly renovated ceremony hall in the village of Čistá, 2.5 km from the farmhouse.
CATERING
We provide full bespoke catering packages and festive tables. Our master chef Václav can prepare your favourite dishes or pork roast, grilled meat, and a cheese selection. You are free to bring your own beverages, desserts and pastries or some of your favourite homemade recipes to complement the menu.
COSY ATMOSPHERE AND HIGH-QUALITY EQUIPMENT
The farmhouse can host celebrations for up to 50 guests. It can accommodate 30 people (with extra beds, up to 37).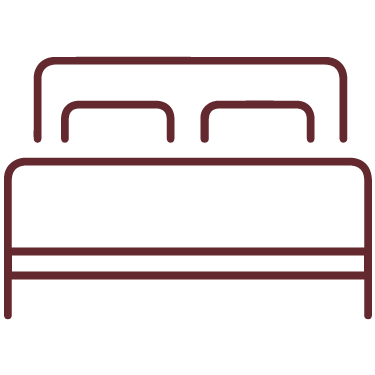 ROOMS
9 double rooms and 3 rooms for four people with a sleeping gallery. Some rooms come with extra beds. All the beds come with high–quality mattresses and rustic linen sheets. The rooms are furnished with comfortable armchairs and offer enough storage place.
To pamper the birthday person or newlyweds, we can arrange a special night with luxurious products in one of the rooms. Each room has a private bathroom with a massage shower, sink and toilet. Towels are provided.
All of our rooms have rustic wooden floors treated with natural wax or oil. The house is equipped with central heating.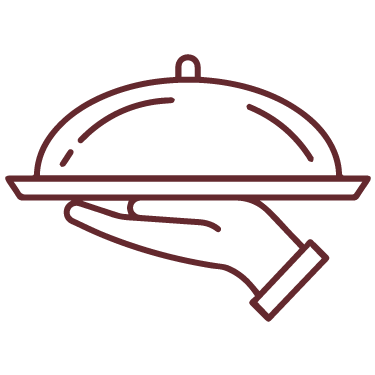 DINING HALL
The open kitchen is connected to the dining room (lounge) with a wood burning fireplace, 30 seats (in various arrangements) and a children's play area.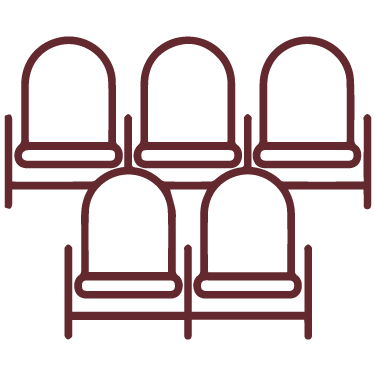 CONFERENCE HALL
The multi–purpose spacious hall (80 square metres) with wooden flooring is a stylish place for festive lunches, dinners, banquets, dancing or board game nights. It sits 45 people and is equipped with a wood burning fireplace, built–in sound system, data projector and screen. We can, of course, decorate it to your liking. Since the farmhouse is located in the middle of a quiet village, noise restrictions must be respected: music can only be played in this room and the volume must be lowered after 10 pm.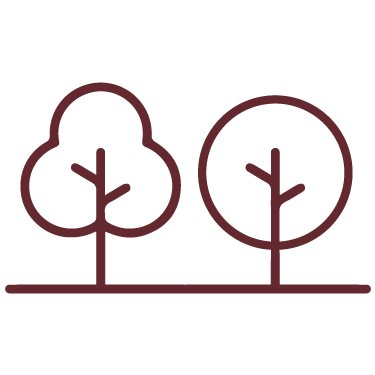 GARDEN
The spacious grassy courtyard and other outdoor areas are hidden from the curious eyes of passers–by and offer plenty of space for various activities. You can use the summer roofed terrace, playground, climbing frames, table tennis, darts, trampoline, or play pétanque. Bikes, strollers, and motorbikes can be stored in a lockable storage room.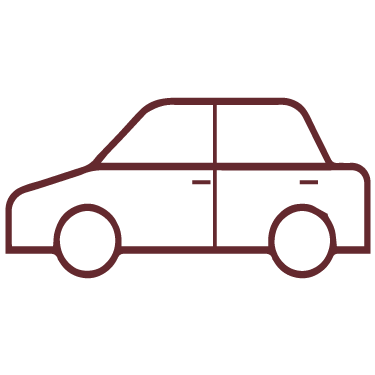 PARKING
Free parking is available in the enclosed courtyard.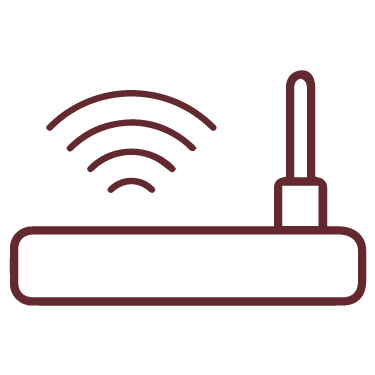 Wi–Fi
Wi–Fi is free of charge in the entire place.
CELEBRATIONS AND WEDDINGS
WOULD YOU LIKE TO ORGANISE WEDDING OR CELEBRATION AT BŘEŽANY FARMHOUSE?
Even though we do not run a restaurant at the farmhouse, we can enrich your stay with an unforgettable dining experience. Share with us your culinary preferences and our chef will present you with a bespoke menu.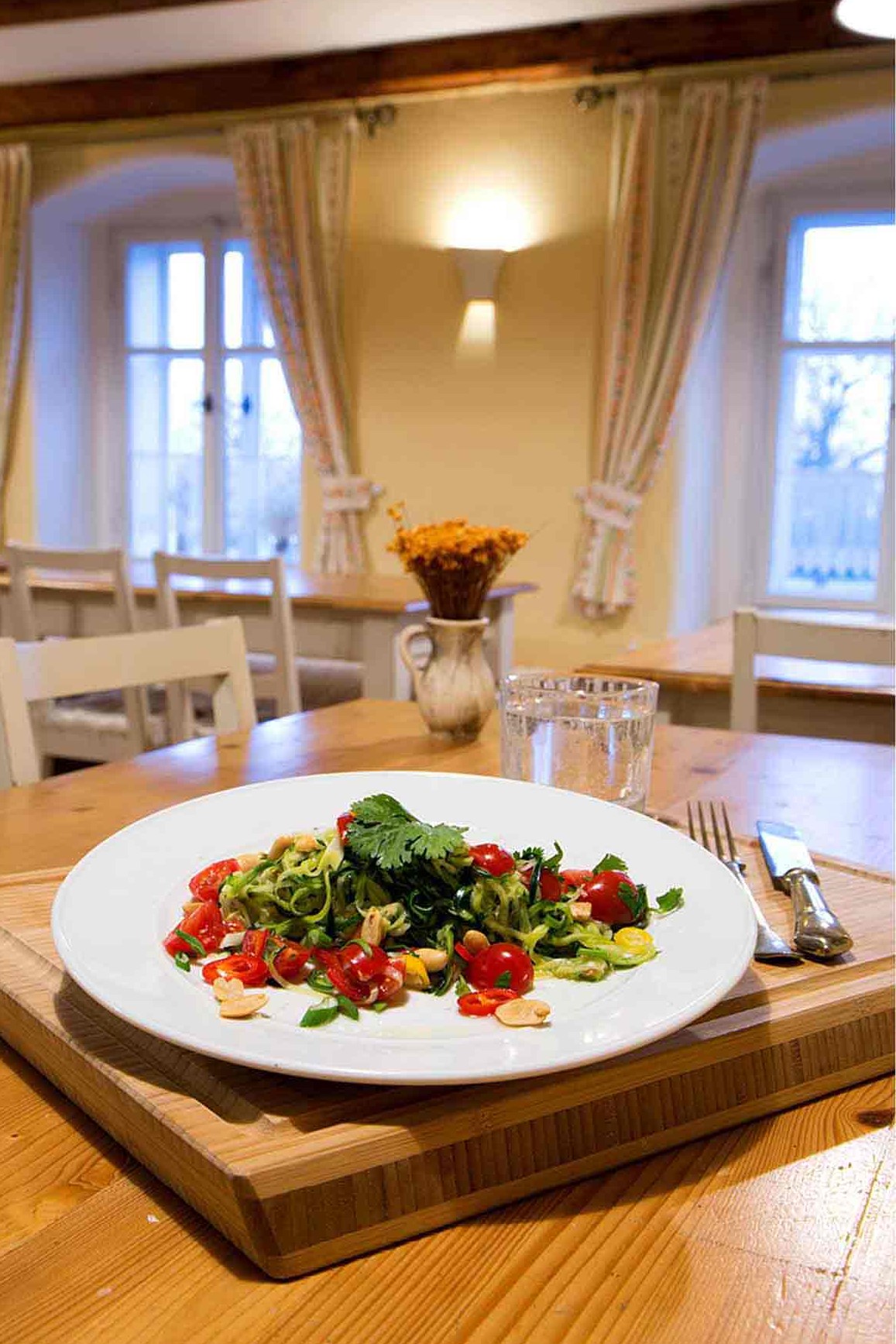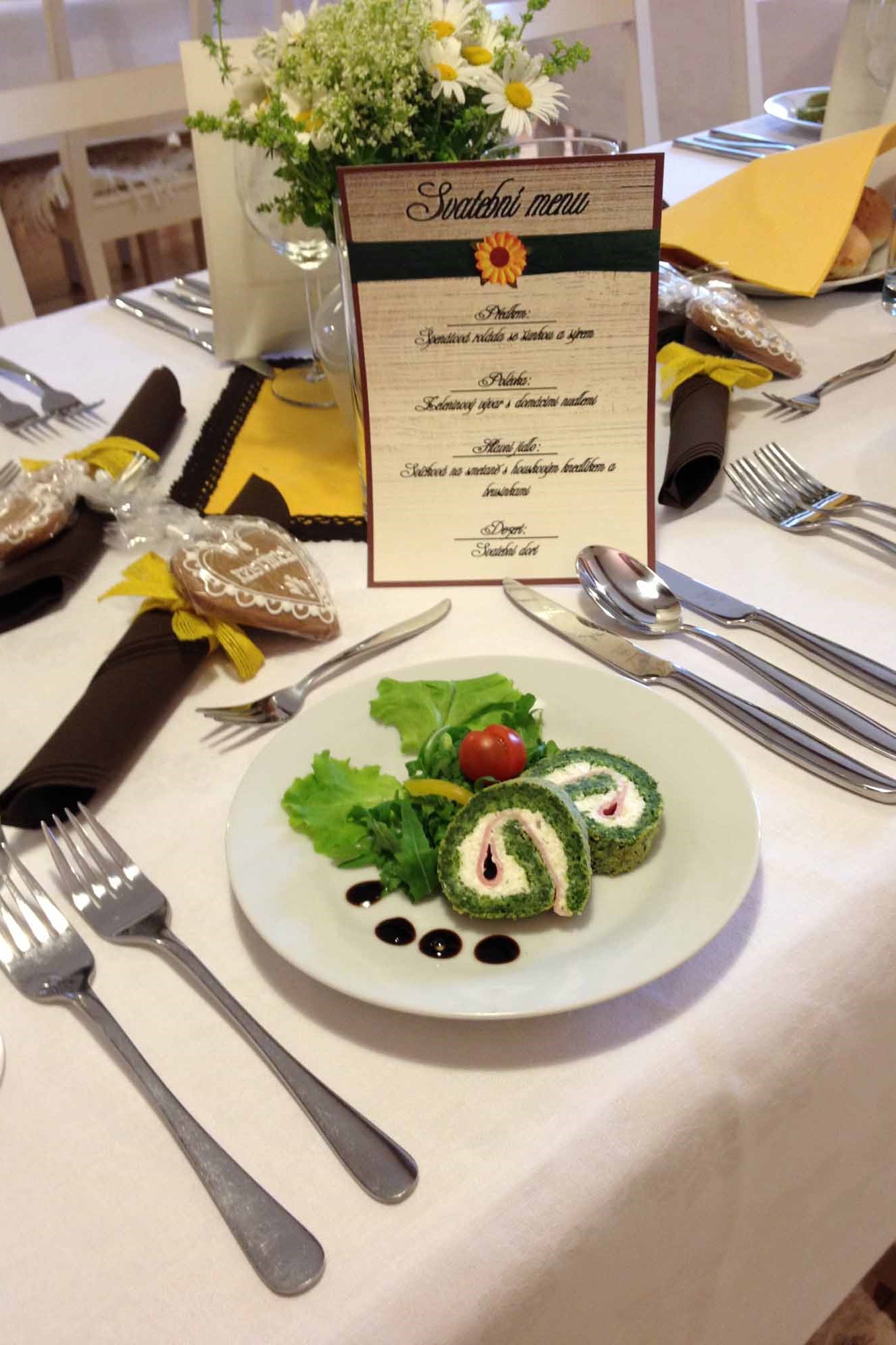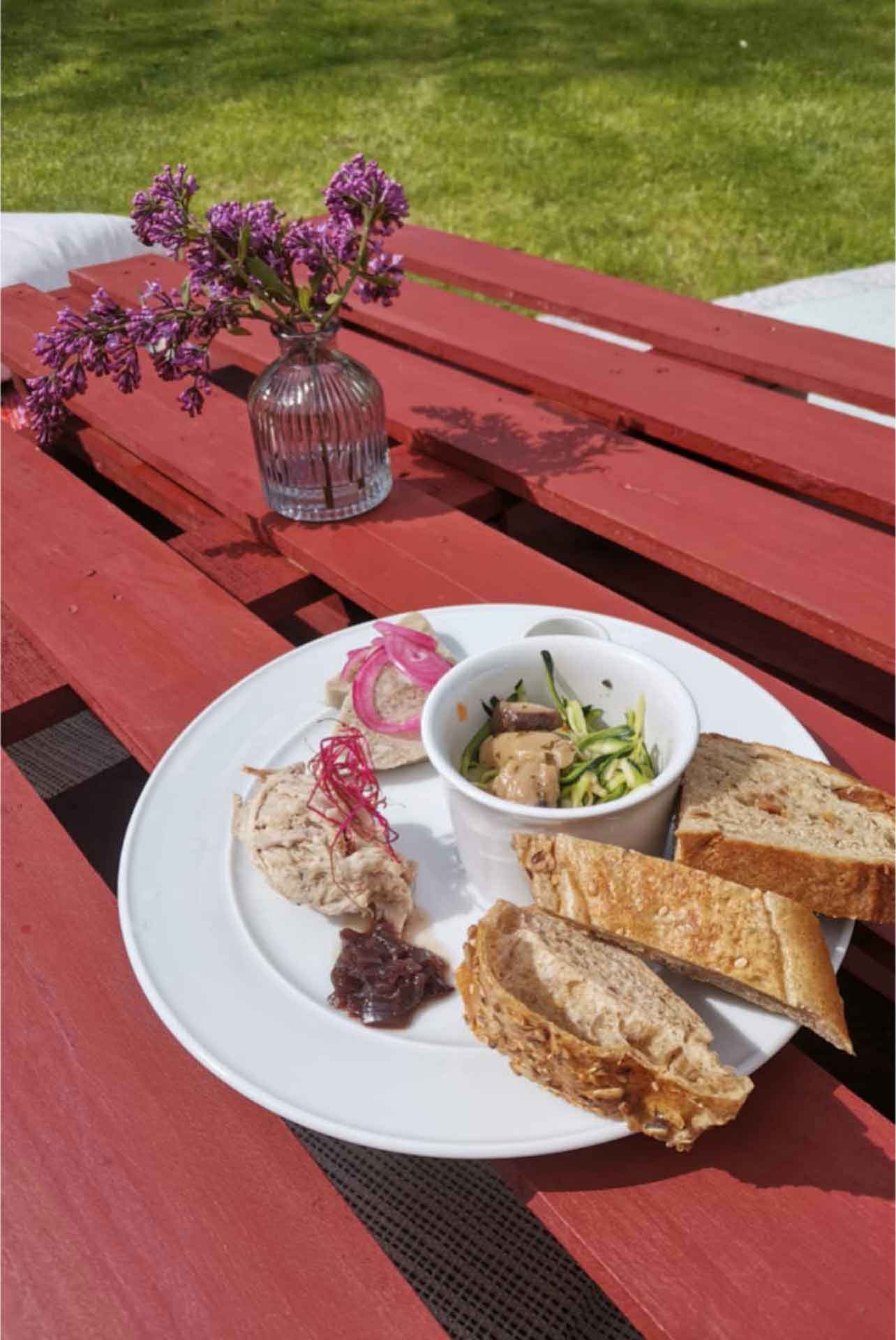 "The Břežany Farmhouse is an absolutely magical place that enchanted us from the very beginning of our search for a suitable venue for our wedding. We were delighted with the service, food, and ambience. All the guests kept asking how we came across such a beautiful venue. No one wanted to leave the property. We highly recommend the farmhouse and wish you many happy and returning customers. Thank you very much for everything."
– Mr. and Mrs. Kadlec
"We would like to thank you from the bottom of our hearts for all the great service and everything you did for us during our wedding. Thanks to the atmosphere, the people around and even the weather, the wedding day turned into an unforgettable event. The following day, we had already agreed that we would like to celebrate our anniversaries right at your place. We were enchanted by the surroundings and had the best, relaxed time. We are very grateful for your attitude and especially for your commitment and service. Thank you for such nice moments."
– Karel Suchý
"After an unpleasant experience at a different venue, three months before the wedding, we started to worry about booking a new place and making all the arrangements. But we didn't have to. We were extremely happy with the way you handled the planning, your accommodating attitude, and politeness. We enjoyed our wedding beyond our expectations: the preparations, the decorations, the ceremony in the courtyard under the tree, the artistry of your chef and staff, the tastefully decorated, beautifully renovated and clean accommodation for all guests. Your chef and the staff were kind, friendly, and professionals in their own right. We can say the same about you as the owners. We would highly recommend your farmhouse to anyone, as we know they will be in good hands."
– Mr. and Mrs. Brixi
"Months ago, we started looking for a place for our wedding after–party for 20–30 people. We needed a good party place but also comfortable accommodation for families with children. We wanted something private to be alone, undisturbed and unattended, and also wanted the place to look nice. After a long search, we concluded that nothing like this existed, and plunged into a deep depression. Then, by a happy coincidence, we discovered the Břežany Farmhouse and everything bad turned good. Everything was arranged and prepared the way we wished, and nobody forced us to do anything we didn't want to. We can't speak highly enough of the stay – I will pinpoint just the amazing barbecue evening with locally produced meat and refreshing beer delivered on our request. We must compliment the taste with which the whole building was renovated and equipped, and also the children's playroom, hall, cellar, yard and trampoline. We were catered for by very friendly people and the local deputy mayor showed us around the local sights and sold us homemade milk and butter at the end. And, of course, I can't forget about the local dog who kept us company throughout the stay. Last, but not least, we want to express our appreciation for the friendliness and helpfulness of the owner and the manager. Thank you, we will pass on our recommendation and will happily come again."
– Z. Žákovcová
"We would like to thank you for the opportunity to hold our wedding with you. We and our guests enjoyed the day very much and I think it left a long-lasting impression. Everything went according to plan and thanks to you and the manager and his family the entire day passed with a great atmosphere. The service, the food, the attention of the staff – everything was flawless. We can highly recommend your farm and hope to come back again."
– Mr. and Mrs. Tomrdle
"We would like to take the opportunity to thank you once again. The wedding at your venue was an experience we will all remember fondly. We really enjoyed our stay at the farm, and we spent a wonderful weekend full of peace and fun. The accommodation was very comfortable and, just like the whole farm, it had a lovely, homely feel. Thank you for your great attitude and helpfulness in arranging even the smallest details. I also can't forget to mention the staff and chef who were very accommodating and highly praised by everyone. Not to mention the food that was truly delicious! We can highly recommend the Břežany Farmhouse and we hope we can come back soon."
– Miroslav Veselý
"I would like to thank you for the pleasant ambiance and the beautiful day we spent with you at our wedding. My daughter found your farm after a long search, and we are all so grateful – what a lucky find! Your place is not just pleasant and beautiful, but we also really appreciated your attitude towards our family and guests. We all felt like we were visiting close relatives. Truly, such a wonderful and humane approach is rare these days! The bride's single friends were so envious of her beautiful wedding and many of them liked your farm so much that I think other wedding requests will follow. We will of course leave a positive review on your Facebook page."
– Jana Lhotáková
We provide entertainment for children and can arrange artistic shows, competitions, beauty treatments and relaxing massages. We recommend trying out our wine casino programme under the professional guidance of an experienced sommelier, or perhaps the horse leadership experience. Both adults and children can have fun playing darts, pétanque, croquet and many other games available. Guests can also relax in the infrared sauna with a relaxation area.